Webinar Registration:
Developing High-Performing Sales Managers
Date: Thursday, January 24, 2013
Time: 2:00 pm EST / 12:00 pm PDT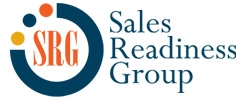 High performing sales managers have a profound impact on a company's bottom line sales results. But, too often training initiatives focus on salespeople and not a company's frontline sales management team. Maximize your sales revenue potential by developing great frontline sales managers.
Here is why you don't want to miss this event. You will learn how to:
transition star sales reps into high-performing sales managers
identify and address the unique challenges sales managers face
recognize key sales management skills and behaviors that lead to revenue results
implement an effective development program for your sales managers

Moderator:
Gerhard Gschwandtner, Founder & CEO, Selling Power

Speaker:
Norman Behar, Managing Partner, Sales Readiness Group