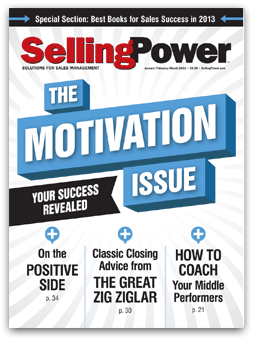 Selling Power in the Cloud
The new on-line, video-enhanced, turn-page, social media interactive magazine that works on your computer, your iPad and Android tablet.
Your subscription will begin in January 2014, and you will receive 12 action-packed issues per year. Only $29 for this one-year subscription.
Click the image on the right to view a free sample to get your FREE sample of SP magazine in the cloud and see the magic of a truly interactive magazine experience. SHARE favorite articles, tips, motivation, and more with others.