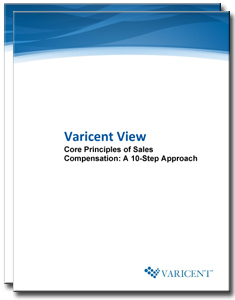 REPORT:
Core Principles of Sales Compensation: A 10-Step Guide
Why do many companies still find it challenging to manage sales compensation programs effectively? Simply put, as business changes, markets change, and competitor's change – sales objectives change. Because of this volatility, it is even more important for companies to reexamine the core principles of sales compensation and how they align withcorporate objectives and procedures.
Download this white paper to learn the 10 steps for creating a more strategic alignment between sales compensation goals and overarching corporate objectives.