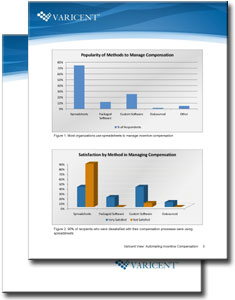 Executive Brief:
Sales Compensation: How to Increase Sales Productivity and Reduce Costs

Data shows that many organizations still calculate sales commissions using spreadsheets. This approach can lead to overpayments on bonuses and commissions, increased risk of error, loss of time, and inaccurate data readings.

Read this white paper and find out how successful sales leaders are using automated compensation solutions to increase efficiency and effectiveness. Reducing errors in the commission process also drives optimal sales rep behavior that improves the company's bottom line.