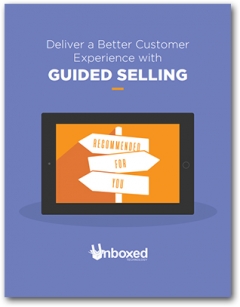 Deliver a Better Customer Experience with Guided Selling
Today, the customer experience can be the defining element of success. So, how do you improve it and make it better than the competition? With the right approach, your sales team can leverage technology to markedly improve the customer experience, build trust, and ultimately close more sales.
Download this report today and you'll learn:
The top customer experience problem sales reps face today.
5 things customers really want from your sales process.
How guided selling works and how it can fit into your current sales enablement strategy.