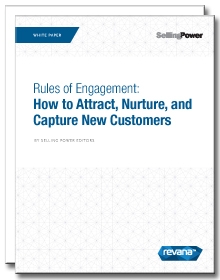 White Paper:
Rules of Engagement:
How to Attract, Nurture, and Capture New Customers
Many marketing teams spend a lot of effort and money generating leads and setting up sales for prospecting success; however, companies frequently fail to get the results they want. A lead-generation rift develops, and frustration mounts for both sellers and marketers.
Download this white paper; learn how sophisticated analytics combined with the right internal feedback loop are
Eliminating silos between sellers and marketers,
Invigorating prospecting and lead generation efforts,
Ramping up conversions,
Creating significant productivity gains.