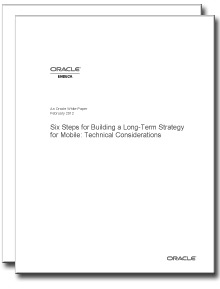 White Paper:
Six Steps for Building a Long-Term Mobile Strategy
Is your business online and lacking integrated mobile commerce capabilities? Even if you have a live mobile program, you may be missing out on sales and it may be time for you to re-evaluate your long-term strategy.

Download this white paper to learn how to build an integrated long-term mobile strategy and tips to select a technology to meet your mobile goals.