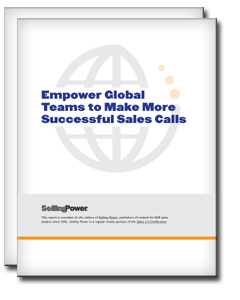 Report:
Empower Global Teams to Make More Successful Sales Calls
A sale is made or lost based on how a salesperson performs during the sales call. But how can sales leaders maintain high standards of sales-call quality – especially among a widely dispersed and very large sales force?
Download this free report and learn how virtual sales resource centers can help you:
Train and onboard new hires more effectively.
Make it easy for reps to share their best practices.
Maximize your ROI on sales meetings and sales kickoffs.
Arm sales reps with the right information to execute successful sales calls.