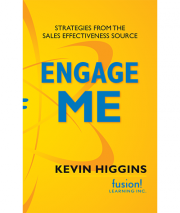 Book Chapter Download:
Sales Meetings that Motivate
Motivating sales meetings are critical to support the discipline and enthusiasm that make sales teams productive and successful. According to research by Fusion Learning, however, many sales leaders rank the success of their meetings as only slightly above average.
Read this book chapter and discover insights that will greatly improve your sales meetings. You'll learn the following and more.
The six keys to a successful sales meeting.
Great questions to ask during meetings.
How to keep sales reps consistently engaged during meetings.
Bonus: Within this chapter download you'll find a sample agenda to help you keep your sales meeting on track.