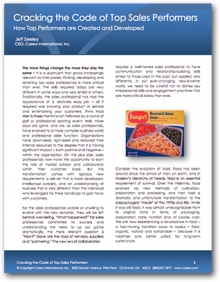 Report:
Cracking the Code of Top Sales Performers
How Top Performers are Created and Developed
The genome of a great sales professional is not hard to understand; it is the execution of greatness that's the challenge for today's sales teams. We live in a sales world that is high in technological advancement and low on skill development.
Download this in-depth report today to discover what you need to do to access the secrets to creating and developing top performers.