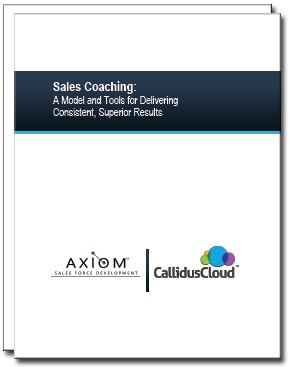 White Paper:
Sales Coaching: A Model and Tools for Delivering Consistent, Superior Results
Sales coaching is one of the primary drivers of achievement for sales teams. This white paper provides an overview of a coaching model that has been deployed at numerous Global 2000 companies across multiple industries with proven success. You'll learn
five critical coaching behaviors to create high-performance teams,
specific steps sales managers can take to become highly effective coaches,
which technology solutions can enable more effective coaching and contribute to superior sales performance.