Selling Power Magazine – July 2015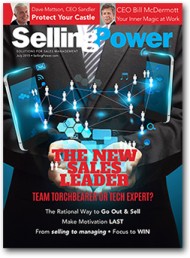 Features in this issue include:
Cover Story – The New Sales Leader
The Rational Way to Sell
SAP CEO Bill McDermott's "Inner Magic"
Jeffrey Gitomer on The New Sale
Make the Successful Transition from Selling to Managing
Create Value for Customers
How to Make Motivation LAST
Daily Boost of Positivity
Dr. Norman Vincent Peale used to compare negative thoughts to birds flying overhead. "We can't keep the birds from flying over our heads," he said. "But we can prevent them from building a nest in our hair." We all have the power to choose what kinds of thoughts take up space in our mind. The fact that you sometimes produce negative thoughts doesn't mean you have to accept them unconditionally.
SUBSCRIBE TO THE DAILY BOOST OF POSITIVITY
White Papers, Reports, and Special Offers
Webinar
Why Just-in-Time Learning is Your Best New Sales Weapon


Wednesday, August 12
11 am PT / 2 pm ET


Register Now
Daily Cartoon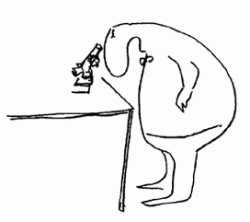 All right, Figgins! What's this about that territory being too small for making a living?