Selling Power Magazine – July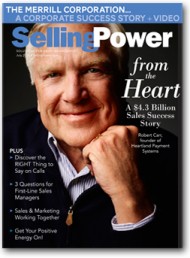 Features in this issue include:
From the Heart: The $4.3 Billion Sales Success Story of Heartland Payment Systems
Discover the Right Thing to Say on Calls
3 Questions for First-Line Sales Managers
Sales & Marketing Working Together
The Merrill Corporation: Unlocking Its Full Potential
Daily Boost of Positivity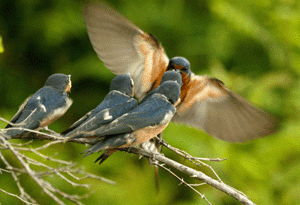 It might sound odd, but money is not the root of great motivation. We all share a desire to get better and better at something that matters. Whether you're a great artist, athlete, software developer, or sales professional, you need room to grow. The best way to tap into intrinsic motivation, according to author Daniel Pink, is to take the issue of money off the table and put the focus on the work itself: "The more prominent salary, perks, and benefits are in someone's work life, the more they can inhibit creativity and unravel performance."
SUBSCRIBE TO THE DAILY BOOST OF POSITIVITY
White Papers, Reports, and Special Offers
Upcoming Event
Sales 2.0 Conference


Monday, November 14


More Info
Daily Cartoon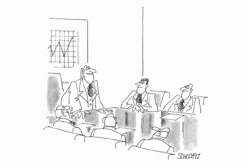 We are in agreement then. 'Money is everything.'