Selling Power Magazine – August 2014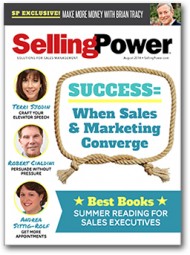 Features in this issue include:
When sales & marketing converge… Successful Sales Results!
Sales Negotiation in Depth
Strategies for Following Up with Existing Accounts
Selling Power University – do-it-yourself online sales training modules
Daily Boost of Positivity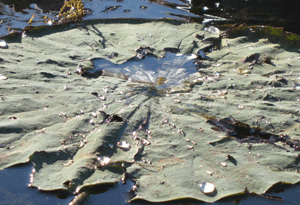 What actions do you take in the moments after a successful sales call? Do you consider it a time for a well-deserved break? Or do you take the opportunity to reflect on the actions you took and how they yielded a good result? For long-term performance improvement, stop and take stock at critical moments. What did you do particularly well? What could you have improved? Bear in mind that you can often learn just as much from your successes as your disappointments.
SUBSCRIBE TO THE DAILY BOOST OF POSITIVITY
White Papers, Reports, and Special Offers
Webinar
5 Pillars of Mobile Sales Enablement


Tuesday, September 9
1 pm ET / 10 am PT


Register Now
Upcoming Event
Sales 2.0 Conference


September 18, 2014


More Info
Daily Cartoon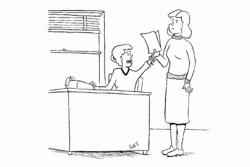 I counted 23 federal, state and local taxes we pay, and that's called FREE enterprise?