Selling Power Magazine – June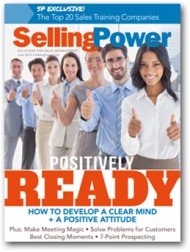 Features in this issue include:
How to Develop a Clear Mind and a Positive Attitude
Selling Power's 2016 Top 20 Sales Training Companies
Persuasion: Learn the Secrets of Ultra Successful Salespeople
How to Solve Problems for Customers
How Good Managers Use Information
Daily Boost of Positivity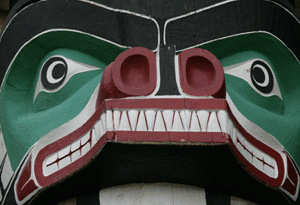 What are some ways you can take pride in your profession? Be accountable to your company and the customer. Work hard, show initiative, and be persistent. Operate with integrity and ethics. Maintain a professional attitude. Keep a positive and confident self-image. Be resourceful in finding prospects and solving problems. Have a sense of responsibility for your company and customers. Reach out to tackle new challenges. According to Margaret Thatcher, "Disciplining yourself to do what you know is right and important, although difficult, is the high road to pride, self-esteem, and personal satisfaction."
SUBSCRIBE TO THE DAILY BOOST OF POSITIVITY
White Papers, Reports, and Special Offers
Webinar
How to Fast Track Sales and Increase Pipeline Visibility


Thursday, July 14
10 am PT / 1 pm ET


Register Now
Upcoming Event
Sales 2.0 Conference, Philadelphia


Monday, November 14


More Info
Daily Cartoon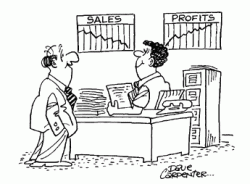 I don't know how you're doing it Clayton, but keep it up...