Selling Power Magazine – September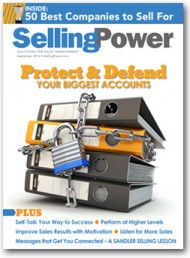 Features in this issue include:
Protect & Defend Your Biggest Accounts
Improve Sales Results with Motivation
Self-Talk Your Way to Success
Perform at Higher Levels
Messages that Get You Connected
Daily Boost of Positivity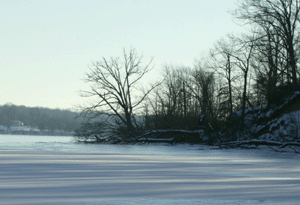 The big question for salespeople is how to adapt equally well in boom times and tough times. Someone once said that there is no such thing as bad times – only inadequate preparedness for change. Our approach to change determines our level of success. It's natural to cling to illusions and sometimes give in to disappointments. But when times change, we must change, go with the flow, and adapt to the new season.
SUBSCRIBE TO THE DAILY BOOST OF POSITIVITY
White Papers, Reports, and Special Offers
Webinar
9 Common Sales Transformation Pitfalls and How to Avoid Them


Wednesday, September 28
11 am PT / 2 pm ET


Register Now
Upcoming Event
Sales 2.0 Conference


Monday, November 14


More Info
Daily Cartoon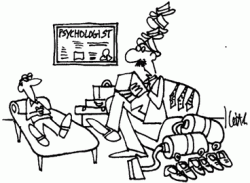 When did you first discover you couldn't stop selling?