Selling Power Magazine – May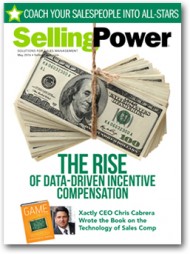 Features in this issue include:
The Skinny on Sales Compensation Today
Coach Your Salespeople into All-Stars
How to Excel at Time Management
How to Transform Hope into a Success Plan
Understanding Your Buyers' True Feelings
Daily Boost of Positivity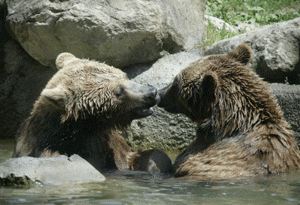 Praise should be prompt. Why? It maximizes your leadership impact while also letting people know that they're on the right track. You don't bide your time when you need to tell your team members they need to improve, and giving praise should be no different. No matter how busy you are, taking time to stop and thank a team member for outstanding work always pays off. Just be sure to be sincere: Say what you mean and mean what you say.
SUBSCRIBE TO THE DAILY BOOST OF POSITIVITY
White Papers, Reports, and Special Offers
Upcoming Event
Sales 2.0 Conference, San Francisco


Monday, July 18 – Tuesday, July 19


More Info
Daily Cartoon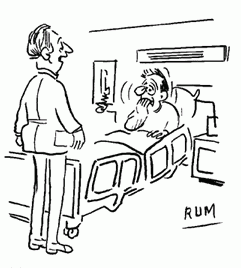 I'm sorry you had a serious breakdown - but I'm happy you made your quota.