Selling Power Magazine – March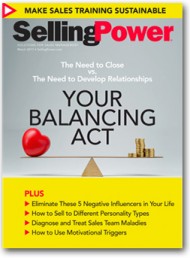 Features in this issue include:
Balancing Act: Help Every Rep on Your Team Become a Star Performer
Eliminate These 5 Negative Influencers in Your Life
How to Sell to Different Personality Types
Make Sales Training Sustainable
How to Use Motivational Triggers
Daily Boost of Positivity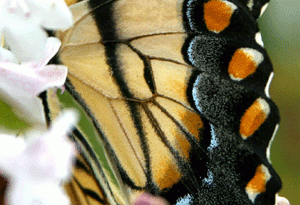 Everyone could use a dose of encouragement when they do something particularly well. It helps if you've made it a point to create a personal and professional circle that is quick to notice and hand out words of encouragement, but bear in mind that you can always start with self-encouragement. Every time you deride yourself or let little things get you down, you accumulate negative feelings that can eventually turn into major problems. Make it a point to stay alert for moments where you can encourage yourself for a good effort, a good outcome, or simply having had a good…
SUBSCRIBE TO THE DAILY BOOST OF POSITIVITY
White Papers, Reports, and Special Offers
Sales Management Digest
Does Your Sales Process Have the Best Components?
Given the nature of B2B sales – the longer sales cycles, the complexity of sales, the presence of multiple decision makers, and the potential for high-dollar sales – having a productive, well-thought-out sales process is critical.
READ MORE
Questions to Qualify Prospects
In many respects, qualifying prospects is like investigative journalism. The reporter (or, in this case, the salesperson) has to find out the facts of the story, based on who, what, when, where, why, and how.
READ MORE
SUBSCRIBE TO THE SALES MANAGEMENT DIGEST
Free Webinar
How to Take Control and Improve the Performance of Your Sales Team


Wednesday, April 5
1:00 pm ET


REGISTER NOW >