Selling Power Magazine – January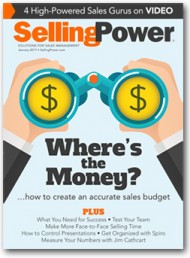 Features in this issue include:
How to Create an Accurate Sales Budget
Two Must-Haves for Success
Rate Your Salespeople's Selling Skills
3 Ways to Make More Time for Face-to-Face Selling
How to Control Sales Presentations
Daily Boost of Positivity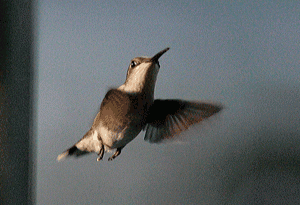 Accepting blame is a great skill that can set you apart. That's because many people avoid blame like the plague. When something goes amiss on your watch, don't try to shift the blame or weasel out of it. Focus on what you can do to alleviate the situation. Concentrate on what happened and why and what action you expect to take in response. Say you're sorry, and sound like you mean it. That can go a long way toward demonstrating your sincerity and cementing the relationship.
SUBSCRIBE TO THE DAILY BOOST OF POSITIVITY
White Papers, Reports, and Special Offers
Free Webinar
Resolutions to Achieve Peak Sales Performance in 2017


Wednesday, February 8
2:00 pm ET


REGISTER NOW >
Daily Cartoon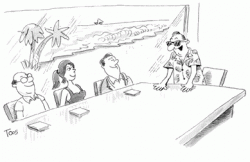 I move that we have our annual convention in Hawaii every year,
and that we have our annual convention 30 times a year!