Selling Power Magazine – September 2014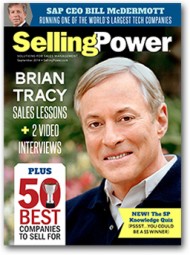 Features in this issue include:
Annual ranking of the 50 Best Companies to Sell For
SAP's CEO Bill McDermott on leadership, motivation, and sales skills
Legendary trainer and motivator Brian Tracy shares life and sales lessons
How to avoid presentation overload
Daily Boost of Positivity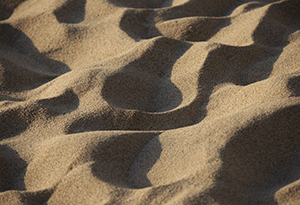 Nothing in life lasts forever. What can we take away from this fact? We know that it's imperative to celebrate the days when things are going well and you're enjoying yourself to the fullest. Take every opportunity to celebrate life. On the other hand, remember when you are down and out that the pain is not eternal. The sun will come out from behind the clouds sooner or later. Have patience and faith.
SUBSCRIBE TO THE DAILY BOOST OF POSITIVITY
White Papers, Reports, and Special Offers
Webinar
10 Adds to Your Coaching Playbook


Thursday, September 25
2 pm ET / 11 am PT


Register Now
Daily Cartoon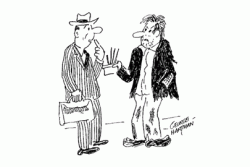 I remember now - you were with the company that always had the lowest price!