Selling Power Magazine – October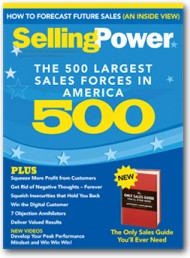 Features in this issue include:
The 2016 Selling Power 500 – America's Largest Sales Forces
How to Forecast Future Sales
Get More Profit from Customers
Get Rid of Negative Thoughts – Forever
Win the Digital Customer
New Videos: Develop Your Peak Performance Mindset
Daily Boost of Positivity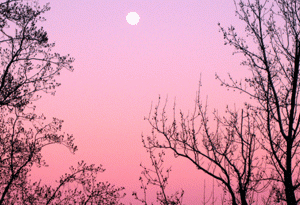 In sales, a positive attitude is everything. So don't let anything deter you from maintaining joy, happiness, enthusiasm, and positivity in your personality and dealings with the world. To quote Ralph Waldo Emerson, "Your own mind is a sacred enclosure into which nothing harmful can enter except by your permission." You have a choice about how you interpret and react to life's experiences. There's nothing stopping you from making today and tomorrow great for yourself and other people.
SUBSCRIBE TO THE DAILY BOOST OF POSITIVITY
White Papers, Reports, and Special Offers
Free Webinar
Five Executive Decision-Making Styles You Can't Afford to Ignore


Tuesday, November 1
2:00 pm ET


REGISTER NOW >
Upcoming Event
Sales 2.0 Conference


Monday, November 14


More Info
Daily Cartoon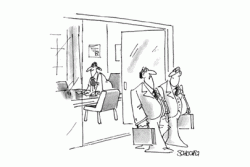 I still can't get used to selling to someone with an earring and a ponytail.