/// Daily Quote
"The joy of life is variety; the tenderest love requires to be renewed by intervals of absence."
-- Samuel Johnson

Selling Power Magazine Article
Dial in New Business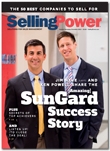 Subscribe Now
What do you do when long-time customers suddenly leave their company? Consider them new leads. I ask for their new number and then call to thank them for their past business, wish them well, and find out more about their new company. Clients are usually impressed with this follow-up, and I email them updated sales information. If their job has changed, they're normally happy to give me a new contact's name and number. Using this approach, I can make more sales to a new company.
– Adam E. Poirier

Is this new 2 hour interactive video training course for you? Find out by taking this test. Do your salespeople know how to deal with buyers who are liars? Yes is 10 points. No is - 10 points. Are you confident that your salespeople will never cave in to price pressure, eroding your margins with discounts that make …
READ THIS BLOG
>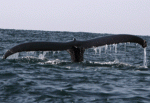 /// Upcoming Event
Sales 2.0 Conference
Monday, May 5
8:00 am
More Info
>