Selling Power Magazine Article
Customer Appreciation
Selling Power Editors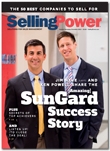 Subscribe Now
In their book
Super Service: Seven Keys to Delivering Great Customer Service…Even When You Don't Feel Like It!…Even When They Don't Deserve It!
(McGraw-Hill, 2009), sales trainers Val and Jeff Gee supply some of the best answers they've ever gotten to the following three questions:
1. As a customer, what do you want?
Answer: "I want to be treated as if I'm the most important person in the world."
2. As a customer, what do you feel stops you from getting what you want?

Answer: "I sometimes feel as if no one is listening to my request and I have to keep repeating myself."
3. In your experience, what do customer-service people do best?
Answer: "Listen and treat the customer as if he or she is the only person in the world."
How can you accomplish this? It may be simpler than you think. Research done in restaurants, for example, shows that customer appreciation is all in the gesture. A single mint given with the bill increases tips by about 3 percent. Two mints increase tips by 14 percent. But what happens when the server adds a few mints and says, "You guys are great customers"? Tips go up 23 percent.
Webinar
It's OK to be Selfish - How to Enable Reps to Succeed


Tuesday, March 18
2 pm ET / 11 am PT


Register Now
Upcoming Event
Workshop: Using Insights to Provide Value to Customers & Win More Deals


May 7, 2014


More Info
Daily Cartoon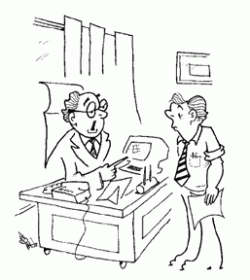 You can march to the beat of whatever drummer you choose...
Just remember...I'm the metronome.