/// Daily Quote
"Try not to become a man of success, but rather a man of value."
-- Albert Einstein

Selling Power Magazine Article
Become a More Effective Sales Coach

Subscribe Now
The basic premises of coaching still hold true, so use these six basics to become a more effective sales coach.
1. Set goals. Establish observable, time-specific, and measurable goals for each salesperson. Once you set the goals, speak often with team members to gauge their progress.
2. Teach the skills. People do not know how to do things intuitively. It's your job to give them the tools they need to be successful.
3. Build relationships. This is a matter of trust or bust. Trust takes years to build but only seconds to destroy. It's not about being friendly, but being honest and fair with all your people in an effort to earn and keep their trust.
4. Motivate your players. Catch your salespeople doing something positive and reinforce it immediately. The quicker the reinforcement follows the behavior, the more powerful it will be.
5. Monitor performance. There isn't much point in going through the first four steps if they don't result in better performance. Use your eyes and ears and constantly look at actual performance.
6. Provide guidance and additional training. Catch people doing something right, provide comments in a positive way, and direct behavior in the direction you want it to go. Use one-on-one or more formal training to reach your objectives.
A coach will say you'll need to work hard if you want to win. That means having an incredibly motivated team that constantly delivers results in the form of sales.
– William F. Kendy

Is this new 2 hour interactive video training course for you? Find out by taking this test. Do your salespeople know how to deal with buyers who are liars? Yes is 10 points. No is - 10 points. Are you confident that your salespeople will never cave in to price pressure, eroding your margins with discounts that make …
READ THIS BLOG
>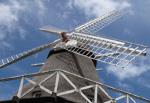 /// Upcoming Event
Sales 2.0 Conference
Monday, May 5
8:00 am
More Info
>