/// Daily Quote
"Behold the turtle. He makes progress only when he sticks his neck out."
-- James Bryant Conant

Selling Power Magazine Article
Love and Aggression

Subscribe Now
Have you ever noticed how sales and marketing professionals tend to use two seemingly opposing languages? One, the language of aggression, is rich in military analogies and spiced with appeals to fight, conquer, and win. Its counterpart is the language of love, of caring, nurturing, and happiness. Although they may seem contradictory, together both languages hold the key to personal and professional success.
In successful companies, aggressive language is commonplace. For example, in a speech before his company's national sales force, Bill Razzouk, then a vice president of US sales at Federal Express, used the following words to stimulate the aggressive drive of the sales team: "The competition want the food off your family's table, they want the clothes off your back, they want to put us out of business!"
Often, aggressive language is imbedded in softer statements, yet when we listen closely, we can easily recognize its power. For example, we speak of "conquering" new markets, we engage in a "battle" for higher sales and profit, we "bring in the big guns" to win a new account, we see our competition as "cut throat," we "kill off" unprofitable product lines, or when salespeople don't fulfill quota, they're "fired."
The use of aggressive or combative language is not monopolized by men. For example, a female sales executive was quoted in an article published by Forbes magazine as saying, "Me, I plow on through. If you're in my way, that's your problem. If I can't achieve my goal one way, I'll find another way. I won't deviate from my goal. Important thing to remember: you create your limitations. It doesn't have anything to do with biology."
Al Neuharth, founder of
USA Today
and former chairman of Gannett, wrote, "An S.O.B. is someone who uses whatever tactics it takes to get the job done, to rise to the top. As nicely as possible. A little nastiness when necessary." A master in the use of controlled aggression, he also said, "Controlled egos make deals. Out-of-control egos break deals."
Aggressive bosses tend to attract people who share similar qualities. Valerie Salembier, formerly vice president of advertising sales at
USA Today
, readily admitted that her favorite spectator sport, boxing, with its elements of power, controlled aggression, and speed, echoes parts of her personality. She once described herself as "a scrapper, a feisty person."
Salespeople, however, liberally use the language of love and caring. We hear such terms as "nursing" or "babysitting" a new account or treating a disgruntled customer with TLC. Others describe the need for "hand-holding" to persuade a reluctant client, or they refer to a little "tug at the heart." In some cases, salespeople express the language of love without words; they may use a softer tone of voice when they describe key product benefits. They may employ gestures that communicate complete devotion and affection toward their product.
In the early days of his presidency, Ronald Reagan was in a planning session for the reception of a South American head of state. He was told by his aides that his visitor was going to give a speech criticizing the United States. President Reagan just glanced at his worried aides and said with a smile, "Well, we'll just smother him with love!" He knew that a healthy dose of love can often produce better results than a mighty blast of aggression.
Like aggression, love releases powerful energy. While aggressive energy works best when applied to problems, the emotional energy of love works best when applied to people.
In an issue of
Organizational Dynamics
, Rodney Ferris wrote, "Through love, managers can release the vast amount of human energy in an organization and thus increase productivity and creativity." To work at its optimum level, love must be properly channeled. Love directed toward oneself tends to increase our sense of vulnerability, while love directed toward others tends to strengthen us.
Doctor Norman Vincent Peale once told the story of a famous Hollywood actor who consulted him about his self-doubt and feelings of inferiority when he had to address an audience. Instead of responding with fear, this actor overcame the problem by loving the people in the audience. He described it as sending out love vibrations. When he started doing that, his ability to perform improved.
Sales trainers offer sound advice on how to direct the power of love for optimum results. Sales trainer Tom Hopkins told his audience, "Champions love people and use money, not the other way around." Zig Ziglar offered these words of wisdom, "You can get anything in life you want, if you help enough other people get what they want."
Society has established firm boundaries to regulate how we express love and aggression. Too much love or aggression in business leads to serious trouble. We can't kill our competitors, and we can't conceive of marrying every prospect. The key to success lies in the appropriate use of our drives.
Harry Levinson, a noted psychologist and lecturer at Harvard Business School, once wrote, "Just as there are always processes of growth and destruction in all biological matter, there are similar processes in the personality. These drives constitute the basic, primitive energy sources for the personality."
As mankind learned to transform the primitive energy
(continued on page 2)
– Gerhard Gschwandtner

Today's blog post is by Dan McDade, author of The Truth About Leads. Recently, over a cup of coffee, Dan Waldschmidt (Waldschmidt Partners) and I talked about the herd mentality that causes many well-intentioned businesspeople to follow the crowd blindly - often in the wrong direction - based on one so-called expert or another proclaiming that "cold calling …
READ THIS BLOG
>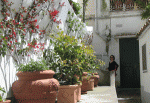 /// Upcoming Event
Sales 2.0 Conference
Monday, March 10
8:00 am
More Info
>