/// Daily Quote
"The joy of life is variety; the tenderest love requires to be renewed by intervals of absence."
-- Samuel Johnson

Selling Power Magazine Article
A Truckload of Sales Transformation

Subscribe Now
In an industry that's as old as trade itself, moving goods from one place to another can't possibly have many surprises to uncrate...right? Well, hang on to your air horn, because Con-way Freight just might surprise you.
Con-way Freight does $3.2 billion a year in business from less-than-truckload transportation. To the hauling uninitiated, that means it moves partial loads. It sells in the United States and Canada through 400 sales reps and partner firms in Asia, Europe, and the Caribbean.
While true sales transformation may be a challenge, requiring enduring commitment from top execs who must think through all the steps necessary to transform the sales organization – not just those steps that are easy to implement but have limited results – Con-way proves that where there's a will, there's a way. And while it may be tempting to think that technology alone will save lagging sales, some execs have taken the broader and bolder approach to sales transformation. They are reaping rewards in increased revenue, dramatically improved sales productivity, and higher profit. That's the Con-way Freight story. It may have been a long haul, but the sales team delivered.
A Plan

Five years ago, Ed Conaway became Con-way Freight's executive vice president of sales, and back then, the company still sold the old-fashioned way. "We were very manual, with face-to-face communication," Conaway remembers. "We developed our own CRM and training, but it was very low level, not very efficient or effective."
Conaway decided he needed three things: first, a better sales methodology, one that would enable him to measure success; second, better sales software; and third, better personal devices for his sales reps. Con-way Freight first adopted SPIN Selling®, which Conaway says is very effective at creating opportunities and measuring success. Still, "we needed something to support negotiations and sell deeper," he explains. To fill the need for better software, Con-way chose Salesforce solutions.
The sales force already carried BlackBerrys, but these were not robust enough. Laptops were expensive and not as reliable as the company wanted its mobile devices to be. Six weeks after the iPad was introduced, Con-way's sales force began using this innovative new tool. "We were the first B2B sales force to use the iPad," Conaway notes.
So Con-way had the technology it needed and at least part of the new sales method. That left upgrading the sales process to meet two new goals: planning calls better and selling deeper and more profitably. To do that, Con-way worked with Accordence, which offers the negotiation training tool Just Negotiate®, and its partner firm, Achieving Sales Results.
Price, Price, Price
"I work with companies that do not want to sell on just price," explains Mike Lockman, a principal with Achieving Sales Results. "Con-way wanted to differentiate itself and show that it could create value. SPIN is great for uncovering needs, but there was a gap. Con-way did not have a template for taking opportunities, targeting calls and execution, and taking both the big and little steps to close. [Con-way executives] could see needs, but they needed a strategy for planning meetings."
Accordence's Just Negotiate® approach has two main elements, according to Accordence's managing director Heather Meeker Green. The overall approach, called 4D, helps plan calls and meetings. It includes designing goals, digging, and developing to create and capture value – or "creating a bigger pie before you cut it up," Green explains. The fourth "D" stands for helping the customers decide based on value.
Two 4D steps, digging and developing, revolve around ICON, which stands for interest, criteria, options, and the no-agreement alternative. "'Interest' discovers the interests that lie behind parties' positions," Green says. "You build a road map for all parties and interests, decide which parties should be part of negotiations, and try to satisfy their interests. Criteria help to narrow and filter. 'No agreement' deals with what happens if the deal does not come to fruition. Which party is stronger or weaker? How do you make yourself stronger?"
"You must insert tension," Lockman emphasizes. "If you just give prospects a price, they may say, 'I can get it cheaper.' So you have to point out all the problems each prospect has and that you can solve them to justify the cost."
Lockman and Accordence staff worked with senior Con-way managers in 2009 to customize the new method. "There is off-the-shelf and customized," Lockman explains. "Heavily customized is all we do."
Transformation

In July 2010, the transformation started with Con-way's 30 national account managers who do tens of millions of dollars in business. In January 2011, the transformation was introduced to 30 district managers. In June 2011, it was rolled out to 400 Con-way sales reps.
Before training, self-paced e-modules were administered in order to familiarize salespeople with the new techniques. Then two-day workshops with role plays were conducted in classrooms, two regions at a time with 25 to 30 reps per session.
"If you can't get trainees to a central location, we can do it virtually," Green notes. "Con-way had fifteen locations around the country, so it was practical to
(continued on page 2)
– Henry Canaday

Today's blog post is by Christopher Cabrera, CEO of Xactly Corporation, the industry leader in sales compensation automation. If your company hasn't been making its numbers and your employees seem disengaged, it's time to examine how to incent them uniquely and appropriately. A big part of building a successful sales team is building a comp plan to suit …
READ THIS BLOG
>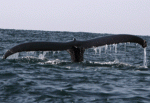 /// Upcoming Event
Sales 2.0 Conference
Monday, May 5
8:00 am
More Info
>