/// Daily Quote
"Try not to become a man of success, but rather a man of value."
-- Albert Einstein

Selling Power Magazine Article
Six Win-Win Negotiation Tips

Subscribe Now
The objective of a negotiation is not to put one over on the buyer, nor is it to give away the store. Ideally, the end result of a negotiation is a lasting agreement that benefits all parties. Use these six tips to build stronger customer relationships when negotiating with prospects.
Patience
Most salespeople have the word "hungry" tattooed on their foreheads – right where prospects can see it. That's why prospects have learned that a little prudent foot-dragging can yield a lot of give. Salespeople trained to close early and often can quickly go into a tailspin when they meet prospects who are willing to hold out for a better deal. Even if you sense a stall, be patient.


Questions
Use questions to establish your prospect's needs, clarify issues, and consider new alternatives. Effective questions channel thoughts, guide discussions, and lead to greater understanding. Avoid questions that create anxiety (for example, "How can anyone say that we don't have a good product?"). Focus on customer problem areas where you feel you offer unique solutions.


Listening
Listen carefully. Evaluate the prospect's statement before responding. Avoid interruptions or contradictions. Remember that everything is up for discussion, and that needs tend to evolve over time. An open attitude will help you discover new strategies and tactics that can help move the deal forward.


Clarity
Communicate clearly. Avoid using technical terms and clichés. Your role is to clarify, not to obstruct. Complex language builds a barrier between you and your prospect.


Neutrality
Avoid value judgments. Use neutral, descriptive terms. Don't assume the role of the teacher who indoctrinates. Think of yourself as an explorer who helps the prospect discover and solve a problem.


Creativity
Develop creative alternatives when price becomes a sticking point. For example, offer improved delivery rates, group prices, package deals, extended terms, extra service, free training, or a customized payment plan. Emphasize that these concessions represent real savings and value.
– Selling Power Editors

Is this new 2 hour interactive video training course for you? Find out by taking this test. Do your salespeople know how to deal with buyers who are liars? Yes is 10 points. No is - 10 points. Are you confident that your salespeople will never cave in to price pressure, eroding your margins with discounts that make …
READ THIS BLOG
>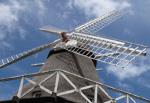 /// Upcoming Event
Sales 2.0 Conference
Monday, May 5
8:00 am
More Info
>