/// Daily Quote
"The future of work consists of learning a living."
-- Marshall McLuhan

Selling Power Magazine Article
You Can't Always Be in the Right Place Every Time

Subscribe Now
Companies interested in long-term success must build a solid, loyal customer base. Every sale must reaffirm the company's commitment to creating loyal customers. By following the steps below, you make an investment in customer loyalty that will pay big dividends for as long as you continue to serve your customers' interests.
Many companies spend little effort building a prospect base. From time to time, they buy mailing lists, but they do not maintain a regular program for adding names to a prospect list. They simply do not know who their prospects are other than to say, "Everyone is a possible customer."
If adding new names to the company's list is not a standard priority, there is no customer identification program. Few firms even maintain existing and past customer lists other than sales records.
If the goal of marketing is to create the conditions for a sale to take place, the customer cultivation process is probably the most difficult phase, simply because it demands continuous planning, strenuous effort, and consistent implementation. Paradoxically, it is the heart of the sales process.
The goal of customer cultivation is to develop the idea in customers' minds that you are their supplier of choice. Reinforcing your reliability, creativity, responsiveness, and ability to meet customer needs is your company's primary task. If you do this in enough ways over a period of time, you will have developed a customer, and the entire sales atmosphere changes dramatically. At that point, the sales task is not one of negotiating price, but of negotiating the process by which the product or service will be delivered. This happens because the customer is already convinced.
Customer identification and cultivation have but one goal: customer response. Here's a good philosophy to follow: we want to do business only with those who want to do business with us. Your marketing efforts should create an atmosphere that encourages businesses to respond – and motivates them to seek your advice and counsel.
For example, a marketing company bought a new telephone system for its offices and added the name of the telephone salesperson to the company's mailing list. Four times a year, the salesperson received the company's newsletter. When he moved to another company, the newsletter followed him. He realized that his new company needed marketing services. When the newsletter arrived with an article titled, "The Ten Worst Marketing Mistakes," he sent it to his sales manager, who then requested a meeting with the marketing company. The result was a series of meetings and the development of an action plan. And the marketing company won the new account.
By being committed to customer cultivation, the marketing company developed and implemented a program that spoke directly to its requirements in such a way that it produced a response. That salesman thought of the marketing company because he had worked with that company for more than five years. Credibility and confidence opened the door for the company to make a presentation. The company's chances of winning the account were excellent from the beginning simply because it was invested in that salesperson.
The cynics will say, "Five years? You've got to be kidding. Who can wait five years?" Anyone can – if you have a steady stream of solid leads. And that's what customer response is all about.
Customer cultivation creates the atmosphere for the customer to respond. Then, and only then, can the sales force really go to work, because the conditions are right for making the sale.
– John R. Graham

Today's post is by Marc Wayshak, sales strategist and author of Game Plan Selling: The Definitive Rulebook for Closing the Sale in the Age of the Well-Informed Prospect and Breaking All Barriers: Insider Secrets to a Limitless Life. "Jingle bells! Jingle bells! Jingle all the way! Oh what fun, it is to ride..." Just the thought of that …
READ THIS BLOG
>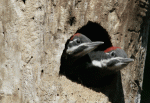 /// Upcoming Event
Sales 2.0 Conference
Monday, March 10
8:00 am
More Info
>