Selling Power Alternate Content
Oops, this content is no longer active! We'll be happy to respond to specific requests and questions – just email us at
editorial@sellingpower.com
.
While you're here, check out some of our most popular content and current resources for sales leaders:
Sales Management Digest
Online articles about B2B sales leadership, hiring, coaching, prospecting, CRM, new technology, social media, and more. See a sample issue.

Selling Power Magazine
Read select articles from the current issue of Selling Power magazine including editorials by publisher Gerhard Gschwandtner, cover stories, features, and more.

Selling Power TV – Daily Video
Watch our five-minute video interviews with top thought leaders and industry experts, such as Seth Godin, Harvey Mackay, and Jeffrey Hayzlett.

White Papers
Our white paper library offers access to expert insights on a variety of topics, targeted specifically to sales leaders. All white papers are free to download with registration.

Selling Power Blog
Get ideas and insights from Selling Power publisher Gerhard Gschwandtner and other thought leaders. Read the latest post.

Sales Leadership Blog
Find out how top sales leaders are advancing sales and growing stronger teams. Read the latest post.


Webinar
6 Elements of a Wildly Successful, Sustainable Sales Training Program


Tuesday, March 8
11 am PT / 2 pm ET


Register Now
Upcoming Event
Value Selling & Realization Summit


Monday, February 29 –
Tuesday, March 1


More Info
Daily Cartoon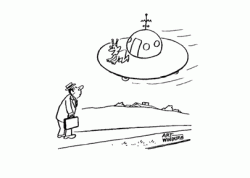 I want to buy your product.