/// Daily Quote
"The joy of life is variety; the tenderest love requires to be renewed by intervals of absence."
-- Samuel Johnson

Selling Power Magazine Article
A Socially Salable World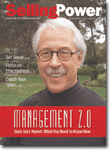 Subscribe Now
Social media has become the fastest-adapted new tool to hit professional B2B sales since…well, maybe since time began. If that sounds a bit overstated, of course there was the wheel.
Social media can be the best tool to find out how customers really think and what they really want. It can also be a low-pressure way to let customers know what your company does and how it can solve their problems. Marketers are using social media to track trends and pass leads to reps, while reps are using it to work with each other and connect with their customers.
B2B human resources, marketing, services, and sales are using social media now, notes Jenny Sussin, senior research analyst for Social CRM at Gartner. Marketing increasingly uses it for lead generation. Sales reps primarily use LinkedIn for getting the inside track when prospecting, and Facebook and Twitter are also tapped. Software can pull information from social media into customer files or CRM systems automatically.
Reps also use social media to collaborate with each other and work with customers. And social media is used for analytics, determining who posts frequently and how much money is saved by customers' using social media, rather than calling for support.
Linked Together

Paul Barrett, director of digital marketing solutions at Aprimo, sees three levels of maturity in social media use. "A small group dips toes in the water, using contacts on LinkedIn and other social media," he begins. A larger group uses such tools as LinkedIn and Chatter to stay in touch with and gather information on prospects. The third group is leading edge – reps who use social media for sales.
Aprimo handles marketing campaigns in large volumes, reducing the cost of aggressively using social media. That's essential, because a company with 1,000 employees has an average of 178 people on social media, with an average of 40 on Twitter and 30 on Facebook.
"A lot of people think social media is free," Barrett notes, "but real marketing campaigns cost hundreds of thousands of dollars. We minimize costs as volume grows, and we tie marketing to sales to drive lead generation, the cutting edge."
Aprimo monitors social media so marketers can see patterns through the clutter. Customers and markets are also monitored, and smart salespeople use this to their advantage. The big challenge is finding relevant comments in real time with automated alerts.
Rules of the Road

There are, however, cultural and legal hurdles to overcome when utilizing social media. Many firms have rules and reviews that reps must know before they participate in social media. Aprimo accelerates the reviews and approvals necessary to get responses out fast.
"Salesforce.com was born in the cloud and reborn in social media," summarizes Scott Holden, senior director for product marketing at Sales Cloud. "It's about transforming companies into social enterprises."
To help reps, salesforce.com has adapted innovations from consumer sites: feeds, filters, profiles, groups, picture sharing, and recommendations. Its Radian6 tracks social activity, and Data.com pulls the latest information from across the Web.
Salesforce.com's Chatter has 100,000 users, including NBC Universal, where reps for 20 different TV channels collaborate fast and effectively. Chatter allows anyone in an enterprise to share tips, experience, competitive intelligence, and best practices, and it provides users with automatic feeds when people or subjects they follow change. "If anything happens on a deal, reps and managers automatically know," Holden explains. "The manager does not have to wait until the weekly meeting to ask what's up."
Mzinga offers a Software-as-a-Service platform for internal and external social learning. It helps clients educate their employees, collaborate with partners, and support customers, and in turn, customers can support each other, explains Mike Merriman, Mzinga's director of strategic services. Mzinga integrates with client Websites and links to such sites as Twitter and Facebook, and it has picked up B2B clients, such as Canon, for high-end digital imaging sales and a nationwide storage network that enables customers to collaborate with one another.
People Will Talk

"If you do not use social media, you are missing out," Merriman argues. "Your customers are talking about you, whether you listen or not. Seventy percent of Internet buyers make a decision before they go on your Website. Social media allows you to engage before that decision [is made]."
GoldMine creator Jon Ferrara launched Nimble in late 2011 to help reps and other customer-facing employees "swim in the social-media river." Nimble had 25,000 users at 3,000 companies by January 2012.
"All business is social," Ferrara stresses. "Salespeople used to get to know clients by going to their offices and looking at walls. Now they do it electronically."
But often, this is done on different browsers and tabs. So Nimble collects all data from social media and contact managers and deposits it into one place. Nimble integrates information from LinkedIn, Twitter, Facebook, Google+, and other social media with data in company address books and calendars for all members of the team – reps, marketers, and customer service personnel. It makes no sense to collaborate with customers unless company staff collaborates with one another.
"The way to sell is to touch, listen
(continued on page 2)
– Henry Canaday

Is this new 2 hour interactive video training course for you? Find out by taking this test. Do your salespeople know how to deal with buyers who are liars? Yes is 10 points. No is - 10 points. Are you confident that your salespeople will never cave in to price pressure, eroding your margins with discounts that make …
READ THIS BLOG
>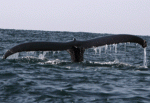 /// Upcoming Event
Sales 2.0 Conference
Monday, March 10
8:00 am
More Info
>