/// Daily Quote
"The joy of life is variety; the tenderest love requires to be renewed by intervals of absence."
-- Samuel Johnson

Selling Power Magazine Article
Can Good Customer Relationships Trump a Down Economy?
In its third annual Buyer Experience Study, IDC surveyed 213 IT buyers and learned that in 2009, sellers lost many deals due to factors that had nothing to do with the economy. The biggest culprit in lost deals: poor customer relationships.
Richard Vancil, IDC's Executive Advisory Group VP, says negative buyer sentiment is "the most significant front we are tracking in this perfect storm" of productivity loss. It's no wonder: Not only did two-thirds of buyers cite poor relationships as a reason for switching vendors in 2009, but that response jumped to 70 percent for companies spending more than $1 million on IT. So a larger percentage of reps lost those longer-term, bigger purchases because of their inability to sustain a great relationship.
Seller preparation was another hot button. IDC asked buyers to think of their initial meeting with each sales rep and rate the rep's level of preparation. The responses were as follows:
very prepared - 29 percent
prepared - 17 percent
somewhat prepared - 30 percent
not prepared - 24 percent
"If you're only somewhat prepared, that's not sufficient," says Michael Gerard, VP of IDC's Sales Advisory Practice. Which means that 54 percent of salespeople aren't prepared for their initial meetings with prospects. Among buyers who made more than $1 million in IT purchases, 60 percent rated reps as inadequately prepared.
"We keep hearing that too many reps come to the table and don't even know what the buyer purchased previously; the buyer has to tell them," says Gerard.
So how can you improve? IDC put that question to buyers and found that there's a definite correlation between preparation and customer relationship. For instance, buyers' number one recommendation to sellers for improving relationships was to ditch the generic pitch. Buyers wanted sellers to engage them in real, substantive conversations about what's going on in their industry and organization at a strategic level.
Buyers' second recommendation for improving buyer/seller relationships was to bring the right people to the table at the right time. Salespeople must understand that they don't have all the right answers, nor are they expected to have them. But they're expected to understand to whom they should reach out in the buyer's organization and at what time.
Buyers' third and fourth recommendations to sellers for improving relationships were for reps to know more about 1) buyers and 2) their own products - not features and benefits, but how they solve broader business issues.
"We can't do anything about a recession," says Gerard. "But if we are not prepared for our sales calls and have poor relationships with buyers, we can do something about that."
– Heather Baldwin

Today's post is by Marc Wayshak, sales strategist and author of Game Plan Selling: The Definitive Rulebook for Closing the Sale in the Age of the Well-Informed Prospect and Breaking All Barriers: Insider Secrets to a Limitless Life. "Jingle bells! Jingle bells! Jingle all the way! Oh what fun, it is to ride..." Just the thought of that …
READ THIS BLOG
>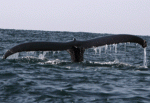 /// Upcoming Event
Sales 2.0 Conference
Monday, March 10
8:00 am
More Info
>