/// Daily Quote
"People are generally better persuaded by the reasons which they have themselves discovered than by those which have come into the mind of others."
-- Pascal

Selling Power Magazine Article
Emotionomics
The science of using facial muscular reactions to gauge emotion – often called facial coding – can be traced back to Darwin, but studies have become significantly more sophisticated in the last decade, with the publication of such best-selling books as
Emotional Intelligence
by Daniel Goleman (Bantam, 1997) and
Blink
by Malcolm Gladwell (Little, Brown and Company, 2005). Dan Hill, an authority on emotions in consumer and employee behavior, founded Sensory Logic (
www.sensorylogic.com
) in 1996, and his recently published book,
Emotionomics: Winning Hearts and Minds
(Adams Business and Professional, 2007) is a composite of information he's collected while working with companies like Target, Allstate, Toyota, and Kellogg.
"Over the past few years we've located and begun to study the hot buttons in the brain, especially those that deal with fear and anger," says Dr. Hill. "Everyone feels before they think – it's just how the human brain is wired – and one of the realities of sales is that there's always fear in the room. The buyer fears being taken advantage of or told what to do, and the salesman fears the prospect isn't going to buy. But no matter what side it's coming from, fear isn't a good lubricant for communication. You counteract these negative emotions by becoming more customer-centric. It isn't about your offer. It's about the buyer and, more specifically, what the buyer is feeling."
Facial coding may have been around for more than a decade, but business has been slow to embrace the research. "People in sales are under so much pressure to keep the numbers high that they tend to ignore emotions," Hill says. "If it can't be qualified, managed, and put on a spreadsheet, they tend to think it doesn't exist." Hill's experience with one insurance company was typical: "When I asked trainers what they did to get people ready for the field, 60 percent of the training was about delivering the offer and the rest was about the logistics of company bureaucracy, things like filing expense reports. When I asked, 'But does your training cover emotion?' they assured me that it did, but their comments were very nonspecific."
Business not only doesn't know how to deal with emotion, but also, ironically, the corporate world fears fear. Hill cites Walt Disney as one of the few businesspeople who was truly savvy about the role emotion plays in sales. "He was consciously aware of what feelings his park guests would take away from a ride or show," says Hill, "and he realized that by creating a certain emotion, you could profoundly affect people's behavior. In contrast, most businesspeople are so uncomfortable with the whole concept that their reaction is more like 'Feelings? Oh no, let's bat them back down as soon as possible.'"
But emotions can't be batted down, at least not if you want to close that sale. "People make decisions quite differently than it once was believed," says Hill. "We feel before we think, which means, quite literally, we don't think our way to our decisions, we feel our way to our decisions. Rather than trying to conceal our emotions behind closed doors or ignore them in favor of rationality, we need to understand and accept the major role they play in everyday business transactions."
Since emotion beats out logic every time, the ability to read emotion can mean the difference between success and failure, between a connect or a disconnect. Being what Hill calls "on-emotion," that is, generating an emotional response in your prospect that supports your business goal, is even more important than being "on-message." "Rational messages alone won't persuade someone to buy from you," says Hill. "You have to communicate in a way that touches them on an emotional level."
facial coding
Of course, in order to relate to your client's emotional state, you have to figure out just what those emotions are. Fortunately, that isn't hard. As a species we're not very good at hiding our feelings. There are seven core emotions – happiness, surprise, fear, anger, sadness, disgust, and contempt – and the way in which each emotion shows on our faces is so uniform that it cuts across age, gender, and cultural differences. A surprised little girl in China will display the same basic facial expression – wide eyes, raised brows, open mouth – as a surprised adult male in New York City. Coding seems to be innate; even people who are blind from birth automatically assume the same facial expressions as those who can see.
This is key, because your client's facial expression is virtually a preview of coming attractions. If you can understand what he's feeling, you can predict what he will soon be thinking. Although it seems to happen instantaneously, the decisionmaking process is actually three-fold. First we see, then we react, and finally we rationalize to reinforce our reaction. In other words, we make up logical-sounding explanations to support our gut feelings, and this is the final stage in the "thought process."
The chief sales-buster is fear. The client has a natural nervousness about being approached. Is that an ally across the table or a predator who just wants to make the deal, take his money, and disappear? "An emotionally literate salesperson," Hill says, "helps people feel that they're making a safe, beneficial choice."
The process of removing the prospect's fear has
(continued on page 2)
– Kim Wright Wiley

Today's blog post is by Dan McDade, author of The Truth About Leads. Recently, over a cup of coffee, Dan Waldschmidt (Waldschmidt Partners) and I talked about the herd mentality that causes many well-intentioned businesspeople to follow the crowd blindly - often in the wrong direction - based on one so-called expert or another proclaiming that "cold calling …
READ THIS BLOG
>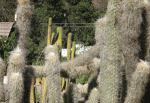 /// Upcoming Event
Sales 2.0 Conference
Monday, March 10
8:00 am
More Info
>