/// Daily Quote
"Behold the turtle. He makes progress only when he sticks his neck out."
-- James Bryant Conant

Selling Power Magazine Article
Accentuate the Positive for Positive Improvement
While I was conducting a training seminar for the Ford Motor Company, the plant manager of the Ford Explorer Plant told me a story.
One evening, while inspecting the vehicles coming off the line, he noticed two vehicles that did not meet quality standards. He lit into the young quality control engineer for missing defects on two Ford Explorers. The plant manager admitted he had "ripped this young man up one side and down the other."
Surprisingly, the young man responded very coolly: "Sir, I appreciate how you feel about the two vehicles I missed. You forgot, however, to thank me for the 498 other vehicles I inspected correctly."
At first the plant manager was angered by the young man's reply. Then he realized the message his co-worker was sending: It's OK to point out the mistakes, but it's even more important to reinforce the many successes.
While it is all right to point out the mistakes people make, it is also in their best interest -- and yours -- to share and support their many daily successes. I once heard someone say to a co-worker,
"Just a minute, I'd like to give you some constructive criticism." Now what do you think the person who is receiving the constructive criticism thought? The word criticism alone tends to trigger negative feelings. But how else can we point out the need for improvement?
Begin by thinking of someone whose skills need improvement. Now get out a sheet of paper and write down the positives that you have identified in this person's performance. Next prioritize the person's work strengths and weaknesses: 1) Excellent with prospecting. 2) Excellent motivation to succeed. 3) Very good with follow-up. 4) Good with presentations. 5) Weak with time management. 6) Messy and incomplete call reports. 7) Closing ratio dismal. This exercise alone will help you build a positive attitude toward the work this person does well.
Now you have a firm positive foundation to help improve the areas that are less strong. Notice I don't say weak. You want to improve behavior, not make the person feel ashamed. You want to create success by building on the strengths in people who want to succeed.
– Rich Wilkins

Today, the combined market value of Facebook, LinkedIn, and Twitter is more than $162 billion. That's a huge value for companies whose customers create content that their friends, followers, and connections avariciously consume (often while they probably should be doing something else). Last week, Dave Kurlan, the author of Baseline Selling, wrote an interesting blog post about how …
READ THIS BLOG
>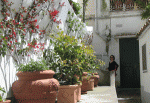 /// Upcoming Event
Sales 2.0 Conference
Monday, May 5
8:00 am
More Info
>