/// Daily Quote
"The future of work consists of learning a living."
-- Marshall McLuhan

Selling Power Magazine Article
No More Excuses: It's Time to Become Tech Savvy
Attention all techno-apathetic sales managers: it's time to roll up your sleeves and embrace all those communications technologies you've been thinking are for teenagers and 20-somethings. Text messaging, blogs, Skype – you name it, it's time to learn it if you want to communicate with and manage people in today's tech-savvy environment. "I'm getting calls from Fortune 100 companies saying, 'You have to get our managers to stop folding their arms when we talk about this stuff!'" says Richard Laermer, CEO of RLM Public Relations, co-author of
Punk Marketing
(Collins, 2007), and a regular commentator on NPR's
Marketplace.
"So get off your high horse and communicate with people and use these new technologies."
So where do you start if you've been hoping all this techno-stuff would just go away? Laermer said managers should start with these four must-know technologies:
1. Video.
Think video is for youngsters posting stunts on YouTube? Think again, says Laermer. Video is a powerful way to communicate with today's visual learners. From reminders to important announcements to a "rah-rah, you-can-do-it" message before a big presentation, video lets the viewer see your body language, hear the inflection in your voice, and receive a message with far more impact than a basic email or memo. And it's never been easier to do with today's cellphones. If your phone doesn't have a video feature, call your provider and ask for an upgrade, says Laermer. It'll be free. And the software to download it from your phone to your computer is free, too – just go to www.download.com and poke around the countless free software downloads and software reviews.
2. Social Networking.
You've been reading about sites like Facebook and MySpace for years. It's time to get familiar with these powerful sites, says Laermer. "Get your company and the people who work for you to communicate with the outside world as a unit," he says. Look for blogs – and start your own – where you can toss out ideas and get reactions to them, get ideas from others, and talk about issues with people outside your company. Comment on new trends you're seeing and see what others have to say about it. The broader view and honest feedback you'll get from others around the world is priceless, says Laermer.
3. Stop emailing; start Skype-ing.
"Email is the passive way to get things done," says Laermer. "Take a break from it and talk to each other." Laermer suggests you try Skype (
www.skype.com
), which is free and lets you talk free to anyone anywhere in the world, instantly and clearly. Just click on the name of the person you're Skype-ing and you actually talk to each other, which means you avoid the time-consuming, impersonal back-and-forth volley of email. And you retain the tone and color of live voice communications. Got an attachment? No problem. You can Skype with attachments, says Laermer. And if the person isn't there, he or she will get a message that says you tried to call. As soon as they are free, they can Skype you back.
4. Share your network.
Your job as a manager is to help your reps succeed, and one powerful way to do this is to share your network with your reps. In the past, this would mean scheduling a luncheon or on-site meeting with an expert in your network. Now, says Laermer, you can pull people into online groups and bring in a guest to talk about important issues and ideas. There are literally hundreds of sites that let you do this, from big name companies like WebEx and Citrix Online to smaller, free services like Camfrog, one of Laermer's favorites, for free video conferencing.
Two years ago, these technologies were interesting; today they are a must, says Laermer. And there are no excuses anymore. Most of these technologies are free and since broadband covers 85 percent of the country, you've got the access. "We're all pushed up against the wall," Laermer concludes. "Competition is deadly. What more do you need to be forced into the new millennium?"
For more information, visit
www.punkmarketing.com
.
– Heather Baldwin

Today's blog post is by Christopher Cabrera, CEO of Xactly Corporation, the industry leader in sales compensation automation. If your company hasn't been making its numbers and your employees seem disengaged, it's time to examine how to incent them uniquely and appropriately. A big part of building a successful sales team is building a comp plan to suit …
READ THIS BLOG
>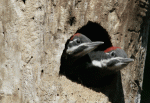 /// Upcoming Event
Sales 2.0 Conference
Monday, March 10
8:00 am
More Info
>