/// Daily Quote
"Behold the turtle. He makes progress only when he sticks his neck out."
-- James Bryant Conant

Selling Power Magazine Article
How to Be Your Best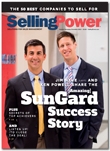 Subscribe Now
Dr. Herb Greenberg is president and CEO of Caliper, a leading sales management consulting firm known for its extensive research on what makes salespeople successful. Greenberg's book,
How to Hire and Develop Your Next Top Performer: The Five Qualities That Make Salespeople Great
(McGraw-Hill Professional Publishing, 2003) describes the qualities and abilities of top sales performers.
Greenberg's advice? Look inside to see what drives your success.
Dr. Greenberg's research suggests that 55 percent of the salespeople his company tested should not be in sales. Another 20 percent have great sales ability but are selling products or services that do not match their particular ability. Only about 20 percent of the salespeople tested have the right abilities and are applying them to the right sales job.
According to Greenberg, successful salespeople possess special personality attributes enabling them to succeed. Among these attributes, the top six are empathy, ego-drive, service motivation, conscientiousness, ego-strength, and urgent tension.
Empathy, says Greenberg, allows you to sense the reactions of other people. Salespeople need to be able to pick up subtle clues from their clients to tell them what their customers are thinking and feeling.
Ego-drive is a special quality that makes salespeople want to make a sale. Getting the prospect to say yes provides them with a powerful ego boost.
While the ego-driven individual derives personal gratification from getting to yes, the service-motivated individual derives the same pleasure from receiving appreciation, says Greenberg. When a customer says, "Thank you" or "I appreciate that," a service-motivated individual feels gratified.
There are two types of conscientiousness in salespeople. Those who are internally driven accomplish tasks and complete goals as an expression of themselves, says Greenberg. They have an inner compass that points them in the direction of achievement. Those who are externally driven are pushed forward by rules and expectations laid down by others in the company.
Ego-strength is the key to resilience for top performers. If an individual possesses a high level of ego-strength, then failure can motivate that person toward the next try, says Greenberg.
Urgent tension is the need to get something done now, says Greenberg. "It's the ability to press, to get an answer, not to be a bully or an arm twister but simply to effect a decision now."
Greenberg's book urges salespeople to find a job that best matches their personality attributes. For example, salespeople with intense ego-drives hunger for the close. They are better suited for jobs that provide them more opportunities to close. But the person with moderate ego-drive and intense service motivation might be better suited for a longer sales cycle with just two or three closes a year. Likewise, a person with moderate ego-strength who has a harder time handling rejection would not be well suited for such sales jobs as telemarketing.
Neil Rackham, a pioneer in sales force effectiveness, is the author of the book
SPIN Selling
(McGraw-Hill, 1998) and founder and former CEO of Huthwaite Inc., a leading sales-consulting, training, and research firm. Rackham's advice? Use a good strategy to maximize your success.
"Successful salespeople often approach potential customers before the customers have started the buying process," he says. He suggests that salespeople should get a leg up on the competition by helping buyers recognize, define, and determine their needs. A tip: "The very successful salespeople will always be watching for something that has changed, because change is what generates opportunity."
According to Rackham, many salespeople make the mistake of rushing to reach the senior executive with the greatest buying power, and they get nowhere. He cautions, "You really have to go in there with a powerful business proposition, and you can do that only if you thoroughly understand the organization and its problems. You have to have a very good solution, but you can craft that solution only by talking to the people who have the problem."
That's why Rackham suggests having a strategy for approaching the right decision maker, who may not always be the top person in the company. The right strategy has three components, Rackham says. "First, I need receptivity. This means someone who is prepared to give me information and introduce me to the key people. Second, I need to find dissatisfaction. This means I talk to someone who is close to the problem." Once you have established the need and understand where the dissatisfaction is, then you have your contact introduce you to a person of power.
Another important strategy is to make sure that every action step you take will advance your sales process. Rackham explains that there is a critical difference between taking action to advance the sale, e.g., visiting an installation, and what he calls a continuation. Rackham says, "A continuation is when the customer tells you, 'I really enjoyed talking to you. It was fabulous. Your stuff is really great. Your products are wonderful. I'd love to meet you again next time you're in town.' While many salespeople are happy with calls like that, successful salespeople see them as a road to nowhere." Rackham says that top salespeople can always think of five or six more potential actions. In other words, if you can think of more actions that will advance the sale,
(continued on page 2)
– Charles C. Goodnough

Is this new 2 hour interactive video training course for you? Find out by taking this test. Do your salespeople know how to deal with buyers who are liars? Yes is 10 points. No is - 10 points. Are you confident that your salespeople will never cave in to price pressure, eroding your margins with discounts that make …
READ THIS BLOG
>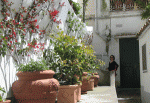 /// Upcoming Event
Sales 2.0 Conference
Monday, March 10
8:00 am
More Info
>