/// Daily Quote
"People are generally better persuaded by the reasons which they have themselves discovered than by those which have come into the mind of others."
-- Pascal

Selling Power Magazine Article
Dial in New Business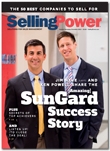 Subscribe Now
What do you do when long-time customers suddenly leave their company? Consider them new leads. I ask for their new number and then call to thank them for their past business, wish them well, and find out more about their new company. Clients are usually impressed with this follow-up, and I email them updated sales information. If their job has changed, they're normally happy to give me a new contact's name and number. Using this approach, I can make more sales to a new company.
– Adam E. Poirier

Today's post is by Marc Wayshak, sales strategist and author of Game Plan Selling: The Definitive Rulebook for Closing the Sale in the Age of the Well-Informed Prospect and Breaking All Barriers: Insider Secrets to a Limitless Life. "Jingle bells! Jingle bells! Jingle all the way! Oh what fun, it is to ride..." Just the thought of that …
READ THIS BLOG
>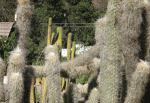 /// Upcoming Event
Sales 2.0 Conference
Monday, May 5
8:00 am
More Info
>