/// Daily Quote
"The joy of life is variety; the tenderest love requires to be renewed by intervals of absence."
-- Samuel Johnson

Selling Power Magazine Article
We Are Moving Selling Power Online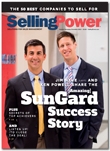 Subscribe Now
Dear Readers:
We Are Moving
Selling Power
Online
After publishing
Selling Power
magazine in print for 31 years, we have recognized shifts in how our readers consume and engage our content, so we've decided to carve out a more substantial online presence for
Selling Power
magazine and our readers.
Over the past few years, while the print-media marketplace has shifted, we've enjoyed a steady increase of online traffic on SellingPower.com. Today, more than 250,000 sales leaders visit SellingPower.com each month. More than 20,000 visitors search our editorial archive, 100,000-plus watch our Selling Power TV videos, and more than 120,000 sales leaders read our weekly email newsletter, the
Sales Management Digest
.
While we love print and the loyal subscribers who want to hold the magazine in their hands, we need to face the reality that the preferences of a large majority of our readers have changed. This is why we have decided to improve our ability to serve our customers online, 24/7, around the globe. To that end, we are very excited to announce the details of our ambitious online publishing program for 2014:
1. We will once again publish six issues of
Selling Power
magazine in a turn-page format that will be accessible on your desktop, laptop, or tablet. The online edition will create a richer user experience through links to videos, slide shows, white papers, and relevant archived articles that you can instantly access online. Each edition will be available for you to save as a PDF or read in iBooks on iPad devices.
2. In addition, we will publish six special editions of
Selling Power
on alternate months so that you can tap into a monthly pipeline of sales-management ideas. Each special edition will focus on a single theme, such as inside sales, sales negotiation, sales enablement, sales training, and sales coaching. Each themed issue will offer actionable insight from world-class authorities – insight that you can use to build a more successful sales organization.
3. We have also created a sales collaboration site, Sales20Circle (
www.Sales20Circle.com
), which allows you to become a member – at no charge – of a sales-management community. With Sales20Circle, you can share best practices and connect with other sales leaders through text messaging and live video chat. You can also join "circles of excellence," in which members connect by video on a regular basis.
We hope you will join Selling Power in its new vision. Publishing has changed from a one-to-many model to a platform on which every voice, text, or video counts. It's a platform where we participate and collaborate in the creation of a better future for the sales profession.
To deliver the digital edition, we will send each subscriber a link when a new issue is online. If you have not already converted your subscription to the new digital format, please visit
SellingPower.com/ss/digital
, or call 1-800-752-7355 and join Selling Power, your destination for greater sales success.
– Gerhard Gschwandtner

Today, the combined market value of Facebook, LinkedIn, and Twitter is more than $162 billion. That's a huge value for companies whose customers create content that their friends, followers, and connections avariciously consume (often while they probably should be doing something else). Last week, Dave Kurlan, the author of Baseline Selling, wrote an interesting blog post about how …
READ THIS BLOG
>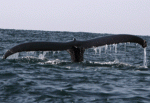 /// Upcoming Event
Sales 2.0 Conference
Monday, May 5
8:00 am
More Info
>