/// Daily Quote
"Behold the turtle. He makes progress only when he sticks his neck out."
-- James Bryant Conant

Selling Power Magazine Article
Two Steps to Better Sales Hiring

Subscribe Now
Greg Moran, president and CEO of Chequed.com, believes he has the tools to improve sourcing and selection of salespeople and save hiring managers lots of time along the way. Chequed.com automates two crucial steps in candidate selection: First, it broadly screens applicants into a pool of qualified, serious sales candidates for interviews and evaluation. Second, for a personal view of each serious candidate, it checks references – the peers and colleagues who know him or her best. Put those two steps together and you have a much better chance of hiring successful salespeople.
ChequedFit is an online assessment tool that looks for the personality traits that enable a candidate to sell or perform related jobs successfully. It can be customized for hiring personnel for direct sales, inside sales, call centers, and customer service. Moran recommends that ChequedFit be used early in the selection process. All initial candidates can take the assessment within five to ten minutes.
Armed with the results of ChequedFit and other assessment methods, such as interviews, managers can then select the final few candidates. These top candidates are then reviewed with the second selection tool, the ChequedReference report. ChequedReference both automates and dramatically improves a standard step in selection, Moran says.
Rather than receive a call from a hiring manager or human resources, the reference receives an email from the candidate asking him or her to fill out a very brief online questionnaire about their experience together. This candidate-led approach boosts the response rate from 30 percent, which is common, to more than 80 percent.
Moran says that reference checks conducted by telephone seldom yield much information beyond "name, rank, and serial number." With Chequed.com's online questionnaire, however, the references answer questions regarding the candidate's behavior in various situations. While "the right answer is not apparent," Moran says, these responses can be very helpful in predicting the candidate's performance in specific sales assignments.
References can be a great resource when considering future sales recruits, and ChequedReference recognizes the benefit of making contact with a current candidate's colleagues. Each reference is asked if he or she would like further information about the hiring company. About 80 percent opt in, and about 20 percent eventually apply for a position. Moran notes, "That is a pretty big impact on sourcing future hiring decisions."
– Henry Canaday

Today's blog post is by Christopher Cabrera, CEO of Xactly Corporation, the industry leader in sales compensation automation. If your company hasn't been making its numbers and your employees seem disengaged, it's time to examine how to incent them uniquely and appropriately. A big part of building a successful sales team is building a comp plan to suit …
READ THIS BLOG
>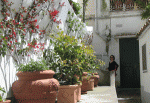 /// Upcoming Event
Sales 2.0 Conference
Monday, March 10
8:00 am
More Info
>