/// Daily Quote
"People are generally better persuaded by the reasons which they have themselves discovered than by those which have come into the mind of others."
-- Pascal

Selling Power Magazine Article
Measure and Analyze

Subscribe Now
You can manage only what you measure. That rule applies to all aspects of sales, from your reps' manifold activities to the minutest steps taken by leads and prospects through your pipeline. In the old days, even the best managers could keep track of only a small portion of all these details. Today, with current automation tools, much more is possible – so much more that your sales team can improve performance based on definable, trackable measurements.
On Cloud9
Cloud9 Analytics provides Cloud-based business intelligence for sales organizations. Cloud9 automatically captures the history of CRM and easily uncovers changes and risks in your sales pipeline. It can also easily collect your sales forecasts. With Cloud9, managers can generate any report or dashboard they need right when they need it, whether on a regular schedule or on demand. The tool thus simplifies the process of delivering the right information to the entire sales team. Cloud9 sales reports and dashboards deliver a broad range of sales data, even data you cannot get from your CRM.
The process starts with a comprehensive library of predefined reports and templates. Cloud9 pulls all sales-relevant data from your CRM, financial, and compensation systems and any other useful data source and puts it all into a single data warehouse. Thus, you get full historical and operational reporting every day.
The tool actually encourages adoption of CRM by automatically exploiting all CRM capabilities to compile custom tables, users, groups, and roles. And it gives sales analysts access to all the data for analytics and data mining.
With Cloud9, you can view and distribute reports in any format: Excel, PDFs, email, or online. Cloud9 uses your investment and experience with Excel but automatically generates and distributes reports via email or online.
On the QV
Qvidian Sales Playbooks takes the unnecessary complexity out of sales by automatically providing guidance, materials, coaching tips, and best practices to salespeople in the middle of a deal. And Qvidian Analytics transforms static CRM data into actionable data with robust analytics that improve business decisions. Analytics gives you a complete view of your entire sales process. It sends and receives data from Salesforce, thus helping you connect CRM data, sales processes, and sales training in one solution. Correlate this activity with pipeline and CRM data, and you can optimize sales performance.
Qvidian lets you track what top salespeople are doing to win deals so you can deploy best practices over the entire sales team. It also yields better sales forecasts by identifying which deals are on track versus those that are understated or exaggerated. You quickly see which territories or salespeople are on target and those who misrepresent their pipelines.
Qvidian helps sales teams prioritize deals by focusing on what needs to be done to win: you increase average deal size by identifying more up-sell or cross-sell opportunities, and you can additionally maximize the revenue potential of existing prospects and shorten sales cycles by providing the right information at the right time in the sales process. Qvidian has not forgotten marketing, always critical to closing sales but often difficult to measure. Its Analytics estimates marketing's impact on revenue and gives managers insight into which materials are most effective in winning deals.
In the Pipeline
PipelineDeals enables deal management by organizing everything you need to know about each deal. The tool lets managers track deal progress by letting them customize the stages of the sales process and then track every deal as it moves through these stages. With PipelineDeals, you can keep notes to maintain a record of every action the team takes toward closing a deal or on anything else that might affect your sales effort. The Notes feature provides a customizable list to pick from and lets you quickly jot down details.
Salesforce is extraordinarily capable; the famous CRM system is like a tank. But when sales forces need a nimble "sports car," PipelineDeals may better fill their needs. It is easy to use, affordable, and well supported.
PipelineDeals provides a very simple way to organize the sales team and increase the sales pipeline. Managers get complete visibility and control over all their deals from contact to close. And PipelineDeals costs only $24 per user per month. Pricing is simple – there are no hidden fees, storage limits, or extra charges for support and mobile access to any device. And you do not have to sign a long-term contract.
So it's simple and easy to organize deals and tasks, collaborate with colleagues, import and track contacts, set recurring tasks to nurture contacts, organize contacts by status, source, and tags. And with PipelineDeals, you get the Sales Pipeline Report and Activity Report with a single click. Or you can simply drag and drop to build custom reports. The software's intuitive home screen combines a sales dashboard with a weekly agenda, and dynamic charts enable everyone to see the big picture and set priorities.
– Henry Canaday

Today's post is by Marc Wayshak, sales strategist and author of Game Plan Selling: The Definitive Rulebook for Closing the Sale in the Age of the Well-Informed Prospect and Breaking All Barriers: Insider Secrets to a Limitless Life. "Jingle bells! Jingle bells! Jingle all the way! Oh what fun, it is to ride..." Just the thought of that …
READ THIS BLOG
>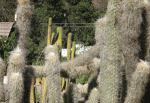 /// Upcoming Event
Sales 2.0 Conference
Monday, March 10
8:00 am
More Info
>