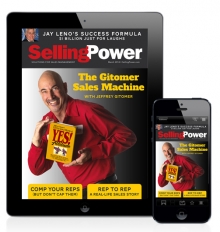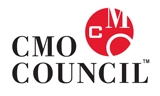 Special Offer:
Get Selling Power in the Cloud
Get
Selling Power
magazine in its new format: online, video enhanced, turn-page, social-media interactive, and it works with your PC, iPad, and Android tablet.
Your subscription will begin immediately with access to the current issue. You will receive a new issue each month and a total of 3 action-packed issues. The normal cost is $29 per year, but this 3-month trial subscription is
FREE for CMO Council members using your exclusive discount code.
By signing up for the free 3-month subscription offer, if you do not already have one, we will create a SellingPower.com user account for you. Review the SellingPower.com Privacy Policy
here
.