Selling Power Magazine – September 2017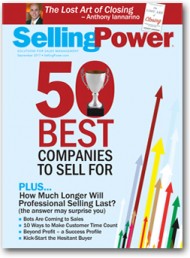 Features in this issue include:
How Much Longer Will Professional Selling Last?
50 Best Companies to Sell For
Success Profile: Beyond Profit
10 Ways to Make Every Moment You Spend with a Salesperson Count
Kick-start the Hesitant Buyer
The Power of Silence in Sales
Daily Boost of Positivity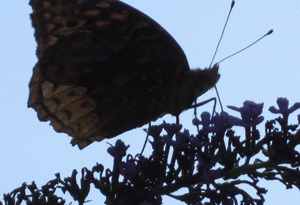 Loneliness is not bad. You and every other person on this planet share the condition of aloneness. This condition is attached to your humanity. Think to yourself, "I am separate and unique and special. I belong only to myself – not to my husband, nor my wife; my boss, nor my partner; my brother, nor my father. I am answerable to me, and my feelings are for me to have and share as I choose." This gives you the freedom to build bridges to connect with people, rather than erect barriers. The condition of your humanity is to be separate.…
SUBSCRIBE TO THE DAILY BOOST OF POSITIVITY
White Papers, Reports, and Special Offers
Upcoming Event
Sales 3.0 Conference


Monday, December 4


More Info
Daily Cartoon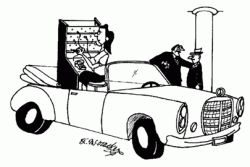 Mr. Andrews - it took you how long to graduate from Riverdale High?